Shelter would offer dogs 'A New Beginning'
5/4/2017 | Chris Maza
chrism@thereminder.com
Category: May 2017
Anyone on social media has seen them.
A photo or a video of an animal, homeless or abused or maybe both, searching for somewhere to call its "forever home."
They tug at the heartstrings.
Many times we think, "I wish there's something I could do."
One young woman in Feeding Hills, however, thought, "I'm going to do something."
That's why Miranda Clark, 23, embarked on a mission to create A New Beginning, which she hopes will provide a needed dog rescue service to the town of Agawam and the surrounding community.
"I've always had a love for animals, especially dogs, and I've always wanted to help them find good homes and be safe like they're supposed to be," she explained. "It always makes me sad to look at Facebook and TV and seeing all of these terrible things that people do to animals. It's not fair to them and they deserve to be happy and have good homes."
The plan, Clark explained is to open a facility through which she can rescue and foster dogs – strays, family pets that can't be cared for or those rescued from overcrowded shelters – with the goal of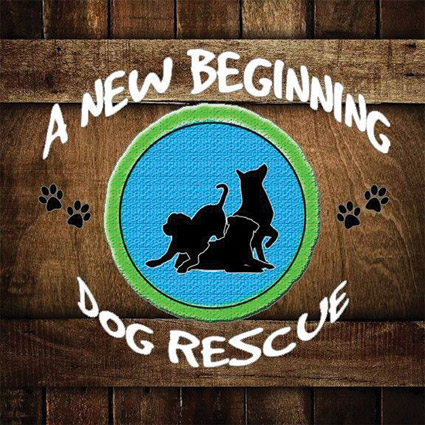 uniting them with new, caring owners. The quality of adoptive homes, she stressed, would be of utmost importance.
"I even plan on doing home checks. When a dog gets a new home, I'm going to make sure it's a good home for them and they're going to be in a good place," she said.
While Clark doesn't have extensive experience with rescue organizations – she has pet-sat and volunteered at the Southwick Animal Shelter and hopes to soon work with the Dakin Humane Society – she sad she's always felt a strong connection to her four-legged friends and that has been the driving force behind her work.
"I have always been naturally drawn to them and vice versa," she said. "People say dogs can sense good people and they are a good judge of character and maybe that's why they've seemed naturally drawn to me."
Just months into the venture, Clark explained she's quickly learning the many layers that are involved in getting such an organization off the ground. First and foremost, with so many causes and organizations seeking support, drumming up interest and gaining exposure is a challenge in and of itself.
"I'm kind of at a standstill trying to spread the word," she said. "It's hard getting out there and getting information to people to let them know what we're trying to do."
Those who have responded have been enthusiastic about the idea.
"People love the idea and are very excited and ready to help out," Clark said. "They think it would be a good thing to have in Agawam because it's not something we really have right now. I think a lot of people are going to very much like it."
With a small team of about 10 supporters, including her mother, Julianne, and friends Shannon Proulx and Karyn Perry, Clark said fliers have been distributed with plans to do more. She plans to coordinate with a local business in order to distribute more fliers and speak with members of the public about the project. She hopes that coordination could lead to future partnerships.
Clark is utilizing a Facebook Page, ww.facebook.com/pg/ANewBeginningAgawam, to help get her message out and she is currently designing a website.
She is also seeking monetary donations through a GoFundMe campaign at www.gofundme.com/Starting-a-rescue-shelter. Eventually Clark also hopes to sell T-shirts, which she said would not only help collect money, but would also raise awareness of her cause.
"Right now the goal is $50,000. It might take more, but we'll figure that out, but $50,000, I think, is a good starting point," she said.
In addition to exposure and fundraising, Clark said she's navigating the legal aspects of her undertaking.
"There are lots of permits and I'm trying to figure out all of the information on which ones we'd need, which has been kind of difficult," she said. "I also need to work with lawyers to figure out how we are going to identify this – is it going to be a nonprofit, is it going to be no-kill, things like that."
Clark would also have to identify a site for the facility at which the organization would be headquartered according to the town's zoning regulations.
"It has to be specific land – agricultural land. That's another tough thing – finding the property that's going to be the home for this," Clark explained.
It's all very daunting, but Clark said she is determined to make her dream a reality.
"I'm very serious about this. I'm a true dog lover and I will make sure that these animals get the best homes and care possible," she said.
Share this:
---