Chicopee native recalls 38-year career in Navy
7/19/2017 | Chris Maza
chrism@thereminder.com
Category: July
When he enlisted in the U.S. Navy shortly after graduating from Chicopee High School in 1979, a young Henry "Hank" Roux Jr. anticipated he'd serve for four years and move on.
His love for the Navy, however, resulted in a much longer stay.
Capt. Roux recently retired after 38 years with the Navy, ending his career as the assistant commander of Navy Personnel Command for Career Progression.
"As high school was coming to a close, I was considering what I wanted to do and at the time I didn't want to go to college and wanted to do something to give back to our country," he said. "The Navy was a good starting point in the maturity process – going from being a teenager to an adult – and I learned a lot from my officers. As time went on, as I found I enjoyed the Navy as much as I did, I went from thinking I was going to be there for just four years to wanting to stay. The camaraderie I found was a big draw to stay and as I loved up, I found a love for being able to give back to the younger sailors the way others had done for me."
While his list of accomplishments is extensive, including his transition from enlisted service to the officer community and a number of medals and citations, it was his impact on sailors he said he's most proud of. With positions including on ships as an administrative and personnel officer, executive officer of Personnel Support Activity at the Training Support Center (TSC) at Naval Station Great Lakes in Illinois, director of Plans, Programs and Policy for the Naval Air Forces in San Diego, CA, and commander of TSC Great Lakes, he had the opportunity to impact sailors on multiple levels, he explained.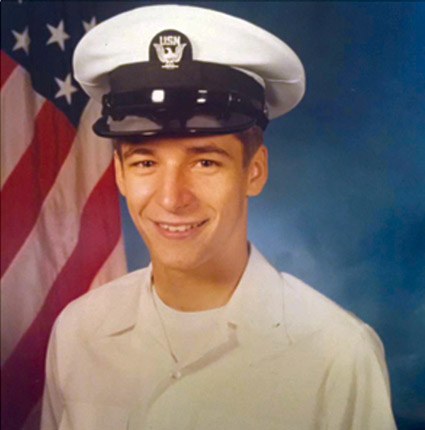 "I worked in positions where I was in charge of having an impact on a great many sailors and was charges with the management of the careers for 265,000 active sailors in addition to the reserves," he said. "Then there were times where I had more of an impact on a more micro level. At the Training Support Center, which 65 percent of sailors went through, the impact was primarily in helping them gain the skills that would help them for the rest of their careers.
"But the most direct impact on sailors was when I was directly working with them on ship where you can help them on a daily basis. Those were the best times – when I could provide individual guidance and help them through hardships early on in their career and help them develop the skills that would make them successful as they went on," he added.
In 38 years, Roux said he saw a number of changes in the Navy's operations and the approach to security at home and abroad.
"When I first enlisted, there was the Cold War, which seemed so grand in terms of the world stage," he said. "Now, the major battle is the one on terrorism and everything feels so close to home."
Technological advances were plentiful during his service, he also noted.
"It might seem simple, but even things like the switch from typewriters to computers even made a difference," he said. "I was on the submarine where the first computer was ever installed. That was a big leap."
Bigger leaps, he said, were made in the opportunities available to all sailors.
"The ability for more people to serve has been the biggest change from a personnel standpoint," he said. "There have been huge advances such as the ability for homosexuals to serve with the repeal of 'Don't Ask, Don't Tell,' and the growing opportunities for transgender individuals. Women have also taken on bigger roles, like women being allowed to serve on submarines. Submarines and the SEALs were the last two to not allow women. It was unheard of for a woman to serve on a submarine."
Roux also noted he was able to help "shape the force" of the Navy to maximize its effectiveness, especially when budget cuts loomed.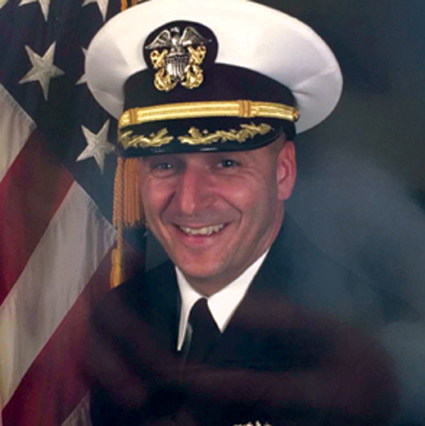 "One of my responsibilities during my career was to help get the force to the right size with the right numbers in the right place at the right time, doing the right things," he said. "When there were cuts, there were other branches that struggled, but we were prepared."
But most of all, Roux said his proudest memory will be knowing he was able to serve alongside his wife, Chief Petty Officer Selena Roux, who retired after 26 years of service.
"The ability for my wife and I to serve simultaneously was an accomplishment I'm especially proud of," he said. "That we were able to raise our children in a military family and the lessons we were able to pass on to our children is something I will always be thankful for and proud of."
Since his retirement became official on May 19, Roux said he's contemplated his future, but isn't looking too far ahead. Now making his home in Tennesee, he said he and his wife plan to travel – and already has a bit – and catch up with family in friends, most notably his first grandchild.
"Right now we want to be the best memere and pepere," he said.
They will also participate in RAGBRAI, a bicycle ride across Iowa, his wife's home state. It's an event, he explained, she has participated in for 10 years, while he has joined her for the ride for nine.
His travels, he added, will take him back to Massachusetts to see family.
"Their retirement gift to me was keys to their house," he said, admitting visits over the years he never seemed to be long enough.
As for what he plans to do beyond his first year of retirement, Roux said he is still considering his options. One of his plans is to volunteer and hopes to coach baseball.
"I'd love to be able to do that, to coach at a level where I can combine the joy of playing baseball while having the opportunity to teach life skills, too," he said.


Share this:
---