Planting season sprouts at Community Garden
5/11/2017 | Chris Maza
chrism@thereminder.com
Category: May
The Chicopee Community Garden is in the midst of the beginning of its second growing season and is looking for residents interested in taking advantage of the opportunity to grow fresh fruits and vegetables.
A plot in the 19-bed garden located at Lincoln Grove Park in Chicopee Falls is available for $25.
"With the late snow, we were nervous that we didn't start as early as last year, but it's a perfect time for planting at this stage and people can grow seedlings they want at home and transplant them when the weather starts cooperating," Community Garden Committee member Mary Ann Blinn said.
The garden, Blinn and fellow gardener Kimberly Morrissette, provides a much-needed option to encourage healthy eating in the community.
"Myself and a lot of people in Chicopee don't have access to a lot of land and don't have the opportunity to grow their own food," Blinn said. "Chicopee is like a food desert where they don't have access to fresh fruits and vegetables within a mile of their home. This gives them access in the neighborhood, a sense of community, and the ability to grow their own fruits and vegetables."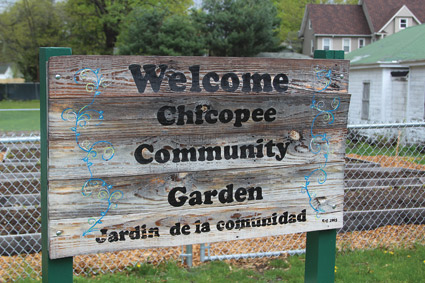 Morrissette concurred, "It really is a challenge for people and that's why one of the major goals of the committee starting out was creating substantiality in the neighborhood. This location is so key because there are so many women and children living at or below the poverty level who don't have access to produce, or even green space, and rely on public transit to get to grocery stores and sometimes rely on small convenience stores to eat and therefore aren't getting adequate nutrition."
Some plots are also used to raise produce that would be provided to organizations such as Lorraine's Soup Kitchen and the ChicopeeFRESH program.
"We feel the project has been really, really well received. We've received support from everyone that we've asked. We've had a lot of people from the neighborhood and those using the park come over and ask and want to know more about it and are really excited about it. I think the neighborhood has really taken ownership of it," Morrissette said.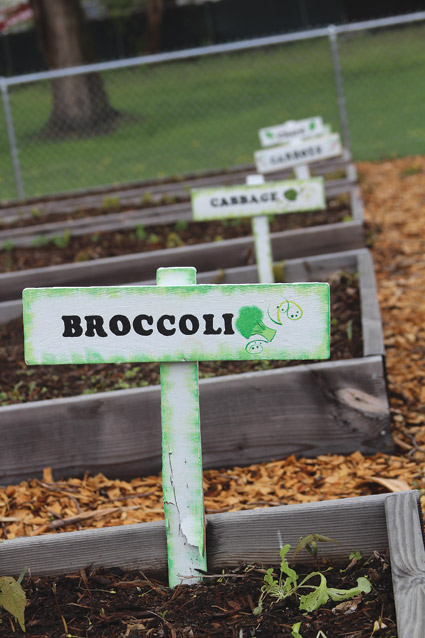 Blinn added the work of the committee, which also includes Karen Kamienski, Ron Milkay, Harry Brandt and Jennifer Robinson has been strongly supported by the city.
"We certainly has a lot of support from the Parks Commission, the mayor and a lot of the city councilmen have stopped by this year and helped, so it's really been great," she said, noting the committee's next goal is to expand to a second garden at Nash Park in Willimansett.
The garden was also recently supported by the Northampton-based organization Help Yourself with the donation of four apple trees.
"We're looking to add more trees as Nash Park," Blinn added.
As of press time, six to eight beds were claimed, leaving plenty of slots for would-be gardeners. Applications can be found at the garden or at the Parks and Recreation Department office on Front Street.
"We filled about 17 last year, so our goal this year is to lease them all," Morrissette said.
The registration fee includes access to water and tools and gardeners can grow whatever suits their family's tastes and needs. Gardeners would also have access to support from Sean Goonan, who has come on board as the garden manager this season.
For more information, visit the Chicopee Community Garden's Facebook page at www.facebook.com/ChicopeeCommunityGarden.
Share this:
---